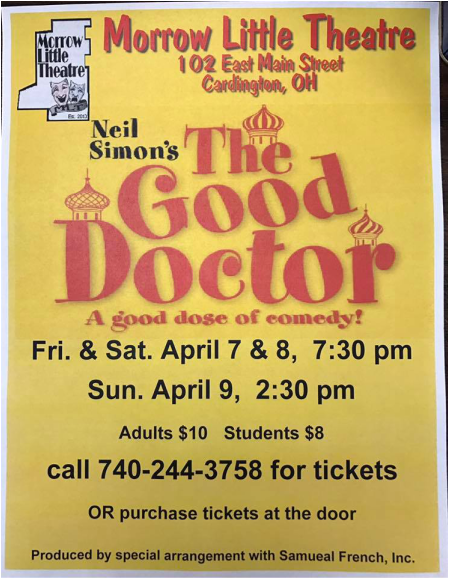 This Broadway hit is a composite of Neil Simon and Anton Chekhov. In one sketch a feisty old woman storms a bank and upbraids the manager for his gout and lack of money. In another, a father takes his son to a house where he will be initiated into the mysteries of sex, only to relent at the last moment and leave the boy more perplexed than ever. In another sketch, a crafty seducer goes to work on a wedded woman, only to realize that the woman has been in command from the first overture. Let us not forget the classic tale of a man who offers to drown himself for three rubles. The stories are droll, the portraits affectionate, the humor infectious and the fun unending.

---
The Good Doctor
Friday, April 7th at 7:30
Saturday, April 8th at 7:30
and
Sunday, April 9th at 2:30 & 7:30


Tickets
$10 - Adults
$8 - Students
Call 740-244-3758 to reserve your seats today! There is limited seating!
***Please note that by not reserving tickets ahead of the show opening, you risk not being able to see our productions. Our theatre holds around 50 people for each performance. ***



Morrow Little Theatre's
new address is

102 E. Main Street
Cardington, Ohio
43315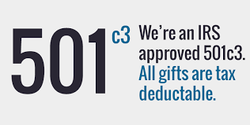 That's right folks! After 6 years we have finally received our 501c3 designation. This means that should you choose to support our community theatre, you can write it off on your taxes. Donations include clothing, house hold items that can be used as props and monetary contributions as well. Please reach out to us today if you are interested in supporting our mission to bring live theatre to Morrow County.
---